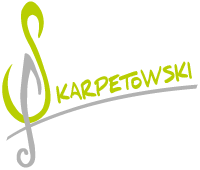 offers
Concerts
My great passion is performing on stage. I want to captivate the audience with my authentic presence, challenge them with different emotions and take them away into a touching musical world.
As an opera and concert singer I have gathered experiences in classical concerts, operas, operettas and musicals. I maintain a broad and versatile repertoire and will be pleased to advise you about the choice of repertoire for your event. I look forward to hearing from you.
Personal events / Corporate events
Would you like to book a singer for your wedding, organize a house concert at your place, have a singer as a birthday surprise for someone, a burial or do you have another wish? I would be delighted to lend a special accent to your event with my voice. Do you wish some special repertoire? From baroque music to the classic song repertoire, opera and operetta as well as musical and pop. I'm happy to implement your wishes and will help making your event an unforgettable experience.
Also have a look at SKALUK on my homepage, where we have a special offer as an experienced duo.
Singing lesson / Coaching
Do you enjoy singing and always wanted to know what are your vocal capabilities? Do you join a choir and you would like to improve your singing skills? Do you need to speak a lot in your everyday life and you would like learn how to use your voice consciously? Contact me for a free trial lesson. I teach in German, English, French and Polish.
Rates: I'm a member of the Swiss Association for the Pedagogy of Music (www.smpv.ch) and my prices are according to the tariffs of the association. (www.privatermusikunterricht.ch/mitglied/fabienne-marzena-skarpetowski)
Vocal coaching for choirs
Do you want to offer your choir some vocal coaching? Individual or group coaching? During a weekend or block-wise? As a professional singer and also choir conductor I regularly give coaching to all kind of choirs and their individual singers. Please contact me without obligation. I look forward to your message.
Contact
Email JS-geschuetzt | mobile +41 (0)79 725 99 11